News/Events
Subscribe to posts
The 2014 Knocknagree GAA John P Bradley Memorial Quiz was held over four nights in March and April. The quiz was a huge success with 40 team taking part. The three semi finals were held in Cathy's Bar, Lucey's Bar and The Pap's Bar with 16 teams qualifying for the final. The final was held on 11th April in The Fairfield Tavern. The final was closely contested with 4 teams finishing level after 50 question. After a 5 question tie break two teams remained and after an ultimate tie breaker question Knocknagree Ladies Gaelic Football Club team were crowned champions for 2014.
Congratulations to our runners up -Eoin O' Sullivan, Liam Fitzgerald, Bernard Murphy and Joe O' Riordan and our winners - 
Gearoid Sheehan, Deirdre Mulcahy, Gerard Sheehan and Catherine Ring
Winning Team being presented trophy by Marie Bradley
 Each night of the quiz we had some great spot prizes - thanks to everyone who donated spot prizes. Thanks to each of the Bars that held the quiz. Also thank to everyone from the club who help to organize the quiz especially chief organizer Patrick Hickey. 
Finally thanks to all the teams that participated - your support is greatly appreciated 
Knocknagree GAA quiz is back for another year. This year the quiz has expanding, hosting three semi final and a final. The semi finals will be held on March 14th in Cathy's Bar, March 21st in Lucey's Bar and April 4th in the Pap's Bar. The final will be held on April 11th in Doyle's Fairfield Tavern. Teams of 4 are €40 with spot prizes and raffle on the night. If you want to enter a team contact Donncha Hickie (087 9630317) or turn up on the night. Come along, test your brain and support your team on what is guarantied to be an entertaining night.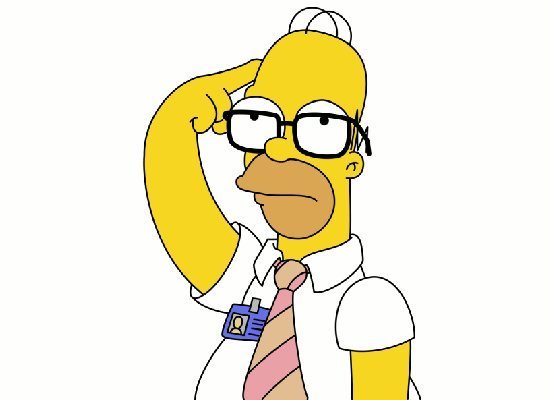 The 58th Knocknagree GAA Annual General Meeting took place on Friday 10th January in Knocknagree Community hall. A good crowd was in attendance for our most important meeting of the year. 
The Chairman, Gene MacSweeney opened the meeting by thanking all who were involved with the club over last 12 months especially the management of all teams, players and sponsors of the club. He congratulated the Under-21 team for winning the Duhallow title and the Junior A for winning the Ducon Cup. He also sympathized with club members who had lost loved ones over the last year. 
The meeting discussed a wide range of important issues including - club membership, lotto, fund raising events, new rules and club social. Members also voted for Player of the year and Club person of the year. 
The Chairman also thanked Brendan Hickey, who stepped down as Vice Chairman, for his contribution as an officer of the club over many years. Jeremiah Moynihan will take over as Vice Chairman. 
Thank you to everyone who attendance the A.G.M. and to all the people who have taken roles in the club for 2014.  
The offices of the club for 2014 are
President:                                                                                           Jimmy O' Sullivan, Dan Francis Murphy, Denis Hickey
Chairman:                                                                                           Gene McSweeney
Vice-Chairman:                                                                                Jeremiah Moynihan
Secretary:                                                                                           Donncha Hickie
Asst. Secretary:                                                                                Edmund McSweeny
Treasurer:                                                                                          John O' Halloron
Asst. Treasurer:                                                                               Denis Twomey 
Auditor:                                                                                               Tim Murphy
P.R.O.:                                                                                                  Mary O' Connor
Registar:                                                                                              Laurence Hickey
Duhallow Board Delegate:                                                              Seamus Moynihan
Match Tickets:                                                                                  Seamus Moynihan
Development Officer:                                                                       Denis Hickey
Insurance Officer:                                                                           Laurence Hickey/Brendan Hickey/Patrick Hickey/Seamus Moynihan
Irish Cultural Officer:                                                                     Laurence Hickey
Grant Applications:                                                                        Donncha Hickie
Field Management:                                                                        Denis Hickey/Brendan Hickey/Gene McSweeney
Field Committee:                                                                          Gene McSweeney/ Jer Moynihan/ Finbarr O' Connor/ Jerry Carroll/ Seamus                                                                                                                                Brosnan/Edmund McSweeny
Players Liaison Group:                                                                  Jerry Carroll/Matt Dilworth/Tadgh Long/Laurence Hickey/Jer Moynihan
Social Committee:                                                                          Laurence Hickey/Denny Twomey/Finbarr O' Connor
Scrapbook:                                                                                       Denis Hickey/ Jimmy O' Sullivan
Club Merchandise:                                                                         Seamus Moynihan
Wash Jersey's:                                                                                 Seamus Moynihan, Jer Moynihan
Fundraising Committee:                                                               Gene McSweeney/Danny Brosnan/Denny Twomey/Mary O' Connor/Tim Murphy/Patrick                                                                                                          Hickey/Louise O' Connor
Yearly Ticket Organiser:                                                               Gene McSweeney
Distribute lotto tickets to pubs:                                                Jeremiah Cronin 
Field Trustee's:                                                                              Gene McSweeney/Danny Brosnan/Finbarr O'Connor/Niall O'Connor
Unfortunately, due to events outside our control (i blame GAA, Google and Microsoft) website has been out of action for last 2 months, also have lost alot of content for December. Fortunately we are back up and running just in time for new season. Site will be regularly updated with Fixtures, results, news and events. 
Cork GAA Club Draw is a great way of supporting your Club and County - while also giving you the chance every month to win some great prizes. Draws are held monthly with 30 prize on offer - 1st prize worth over €12,000. To enter the draw for 12 Month costs €100 with several payment option available e.g. direct debit monthly. 
€35 Prize fund and admin
€47 Knocknagree GAA
€18 Grants, Development, Coaching, CLCG Chorcaí
This is great way of helping our club while also supporting your county. To enter 
Contact Us
 or go to 
Cork GAA Draw
 - Make sure you select Knocknagree GAA as your club
Thank you for your support 
A New Calendar by local artist Laurence Hickey has been launched. The calendar, which depicts various scenes from the village, was expertly drawn by Laurence  and would make an ideal Christmas gift for any natives of Knocknagree . The calendar also marks important historical dates, including some of Knocknagree GAA's finest days. The calendar is on sale in Nuala's Shop for €10 with all money going to Knocknagree National School. Pleases support a worthy cause.
Knocknagree GAA is currently collecting scrap metal in the GAA pitch. The collection will continue until Sunday 17th November. This is the last opportunity to clear out any unwanted scrap metal while helping your GAA club. Remember, no item of metal is too big or too small. We would like to extend our thanks to all the people who have generously donated scrap so far.  
Pobal Ui Chaoimh minors lost to Fermoy 1-8 to 0-8 in Castlemagner today. In a scrappy game playing in poor weather conditions, Pobal came up short against a strong Fermoy team. Falling behind early in first half, the lads battled back well and were unlucky to miss a series of goal opportunities with one chance cleared off the line and an Eoghan MacSweeney shot rattling the underside of the bar. Led by excellent performances at midfield by Gary O'Connor and Padraig Collins, Pobal came out strong in the second half with good scores by Chris White but couldn't claw Fermoy back. More missed opportunities followed with Pa Doyle keeping Pobal in the game at the other end. The team fought bravely till the end but to no avail. Hard luck to players and management.